AI-powered Online Classrooms that improve learning and reduce drop-offs
The ultimate Online Classroom platform that blends AI-driven engagement tools, intuitive interface, and scalable solutions — empowering you to improve learning experience, lower students' drop-off, and transform online education.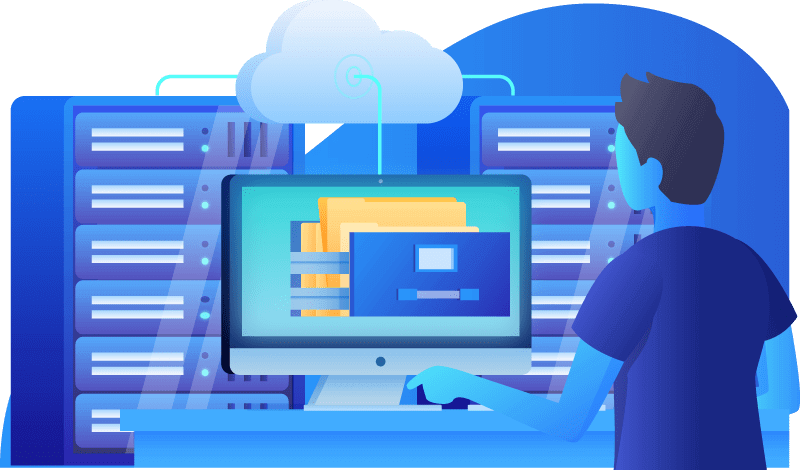 Unlock Your Potential
Are You Sacrificing Brand Identity, Student Engagement, and Market Reach?
With Zoom's or BigBlueButton's limitations, there's a lot you could be missing out in your online classroom. A generic interface diminishes your unique brand, insufficient engagement tools drive students away, and platform restrictions limit your scalability. Don't let these shortcomings stifle your potential.
Poor Branding?
Stuck with the same, generic Online Classroom interface? Businesses and educators alike struggle to differentiate their virtual classrooms, leaving their brand indistinguishable in a crowded marketplace.

Lower Engagement?
Keeping students hooked in an Online Classroom is hard, resulting in high drop-off rates. But when you think about integrating engagement tools like quizzes or transcription, the complexity goes through the roof.

Limited Reach?
You have a message and content that could benefit thousands. But Zoom's or BigBlueButton's inherent limitations stop you. No native support for large users in a classroom or streaming capabilities restricts your reach.
Our Services
The Reality Check: Building customized Online Classroom is a Complex Task
Developing a customized online classroom isn't a walk in the park. The complexity involved can turn what seems like a straightforward project into a complicated, time-consuming endeavor. The risks of going it alone or choosing a less-experienced team are high, affecting not just your budget but also your long-term goals.
Fortunately, there's a solution, and it's easier than you think. We're here to help.
Our Projects
Fully Customizable Online Classrooms: Your Brand, Your Domain, Your UI
Transform your e-learning experience with our all-in-one customization that seamlessly integrates into your own domain. From logos and color schemes to UI customization as per your design, we empower you to create an online classroom that's unmistakably yours. Boost brand loyalty, enhance user engagement, and own your customer journey like never before.
Streaming: Expand your classes to 1000s of student by streaming to YouTube from within BigBlueButton.
Transcription: Increase accessibility and distribution of your classes with Google speech-to-text transcription
Translation: Speech-to-speech translate your online classes in real-time into 100+ languages for global reach

Poll:
Administer variety of pre-created polls to make your
online classes more interactive and encourage active participation

Unsupported video tag
Quiz:
Seamlessly generate quizzes on any topic, tailored to your desired difficulty level – be it easy, medium, or hard.

Unsupported video tag
Analytics
: Get attendance record, chat log, and recording for analysis and insights into students' online behavior
Why Work with Us
Risk-Free, Transparent Collaboration
Real-Time Progress Tracking
Stay in the loop with daily updates that ensure our team is always aligned with your objectives. Your vision, our execution.
Time-Zone Compatibility
Remote work shouldn't mean inconvenient work. Our team adjusts to match your time zone, ensuring at least a 4-hour overlap with your workday for real-time collaboration.
Zero-Risk Assurance
Should you decide to halt the project within the first two weeks, you pay absolutely nothing. That's how confident we are in our ability to meet your BigBlueButton customization needs.
Expertise Tailored to Your Needs
Our team doesn't just 'work on' your project—we partner with you to deeply understand your challenges and desired outcomes. Armed with this understanding, we structure a dedicated team solely focused on turning your BigBlueButton vision into reality.
Seamless Onboarding
Your Journey to Customized Online Classroom in 3 Easy Steps
In just three straightforward steps, you'll experience a swift and transparent on-boarding process with us, complete with comprehensive governance and controls.
Step 1: Scope the Task
We kick things off with a detailed discovery session to build a tailored roadmap, execution strategy, and development plan that fits your unique needs. With our weekly Story-Points based Sprints, you'll know exactly what to expect at each milestone.
Step 2: Spec the Tooling
Once the plan is clear, we outline the technical architecture of your solution. This includes selecting the necessary products and services, identifying dependencies, integrating third-party platforms, and planning the data models and hosting infrastructure to ensure your project's success.
Step 3: Deploy the Team
Lastly, we assemble a dream team of skilled professionals, carefully matched to meet the technical and experiential requirements of your project. They'll work in tandem with your governance model, ensuring every aspect of the project aligns with your expectations.
Talk With an Expert to Get Started Today!
Don't let the complexities of customizing Online Classtoom deter you. With our team by your side, achieving your vision is just three steps away. Ready to get started?
What They're Saying
Clients Us
Our online classrooms needed an overhaul and this team delivered a modern, sleek look that's completely in line with our brand. Six months of meticulous work and they delivered right on schedule. I couldn't be happier with how seamlessly they've managed to integrate our branding elements into the BigBlueButton interface.
We had a vision for a marketplace that brings tutors and students together seamlessly. Not only did they build us a custom LMS, but they also integrated BigBlueButton flawlessly for class and user management. Five months of hard work, and it was all worth it. The dedication and punctuality of the team amazed us.
Our project is still underway, but I'm already blown away by the professionalism and skill this team has shown. We wanted a robust polling feature for BigBlueButton and they've been crafting an intuitive admin UI that allows us to create and track polls in real-time. Three months in, and everything is looking promising.
24/7 Award Winning Support
Our dedication doesn't sleep. Reach out any time, any day, and experience the gold standard in customer service. We've earned our awards, and we aim to keep them by serving you.
30 Day Money Back Guarantee
Experience our premium BigBlueButton customization commitment. If it doesn't meet your expectations in the first month, claim your money back. It's our promise of trust.
Don't Wait to Transform Your e-Learning Experience
Ready to transform your online classrooms into engaging, branded experiences? The first step is simpler than you think. Speak with one of our experts today to begin your journey toward a tailored, feature-rich virtual learning environment.