Experience BigBlueButton Like Never Before
Transform online education with top-tier BigBlueButton hosting services. Optimize costs, amplify your brand, and utilize AI-powered enhancements. Your classroom, evolved.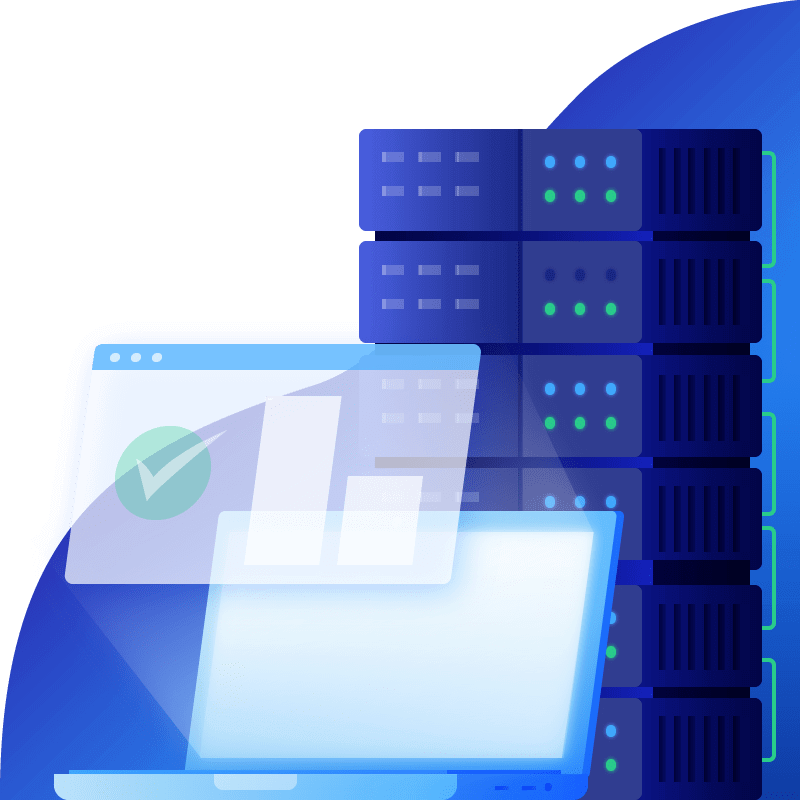 Fed Up with Headaches of BigBlueButton Hosting?
Running a virtual classroom should be effortless, not a daily struggle. Do these challenges sound all too familiar?
Missing Features
Inability to stream directly on platforms like YouTube and Facebook
Missing AI-powered capabilities: Quiz, Transcription, Translation
Tech Troubles
The never-ending cycle of updates, patches, and tweaks
Frustrating disruptions and slowdowns, especially when you need peak performance
Escalating Expenses
Rising costs, from hardware and storage to unexpected bandwidth surges
Growing financial demands for technical staff and routine maintenance
Branding Challenges
BigBlueButton's default interface overshadowing your unique branding
Expensive and lengthy endeavors to customize and align with your identity
Discover the Ultimate Solution to Your BigBlueButton Hosting Woes!
Introducing a hosting solution tailored to address every challenge you've faced
Clients from USA, UK, Spain, Indonesia, India
BBB servers operating from Singapore, Germany and USA
% Uptime through real-time real-person tech support
Migration took literally two lines and 30 seconds! Remarkably painless and brilliant service.
Fast tech support. Everything worked fine. I am going to continue hiring for my upcoming classes.
Our monthly expenses on virtual classrooms have significantly dropped. Excellent!
Save 40% on BigBlueButton hosting
Bare metal servers for HD video
Free Streaming, MP4 and Branding plugins
Top-rated tech support, 100% uptime
2 weeks free trial; No credit card needed
Add more servers or cancel anytime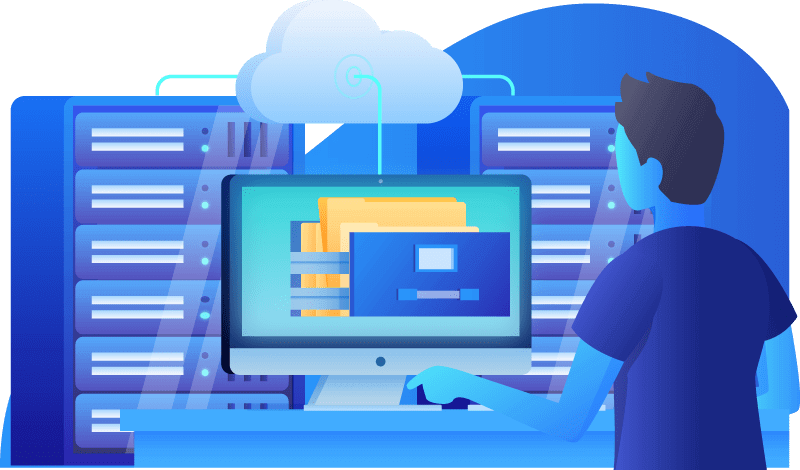 Everything you need for online classes at scale
HD Video
HD audio/video conferencing with chat, whiteboard, poll and screen share
Branding
Build and promote your online classes with your brand, url, logo and theme 
Integration
Integrate with Moodle, Zoomla, Canvas, Sakai, WordPress or any other LMS
Engagement
Raise hand, emoji, shared notes, breakout rooms, recording, and annotation
Analytics
Get analytics including attendance, chat transcript, and polls answers
Data Privacy
Get complete control of your students' data, without ever sharing with any 3rd party
Livestream
Livestream your classes to YouTube or Facebook or download MP4 videos
Scale with Ease
Load balancers with multiple servers to teach 1000s of students simultaneously
Let me share a bit of testimonial as one of Higheredlab clients.
Service = Any setting, configuration, and discussion are well treated, and provided by Higheredlab. We are happy to have the servers always running smoothly, the load balancing is working fine. Never had an issue about the server performance.
Support = Higheredlab support team help me to set up the brand until satisfying our meets and requirements. Any maintenance schedule is always told to us in advance. We have good communication via WhatsApp group for fast response and some more detail conversation in emails
Updates = In periodical terms, we are given updates, not from BigBlueButton itself only, but also from a specific dashboard that is updated by Higheredlab.
Alternative apps = Actually we tried Zoom and Google Meet at least to compare with BigBlueButton, but since my product is Teaching and Learning App, we choose BigBlueButton as the best platform in many perspectives: customizability, more suitable for learning platform, core features are not different with other platform. For the cost, it's a bit different concept with Zoom, because in Zoom or Google Meet, we buy licenses per user, but in BigBlueButton we host a server that can utilize as many users as we want in the capable servers, so this will remove the restriction of users. In terms of performance, it's pretty good too, we can choose the best location if we select the Premium package, naturally it should be the closest location to the country.
We recommend Higheredlab to be the vendor of BigBlueButton service, along with the above categories thoughts I mentioned, in overall, it is the stability and long term cooperation, we have worked with Higheredlab more than 1 year and everything is working fine.
We thank Higheredlab for the service given to us, in overall it is good and satisfactory to work with.
I am not sure if this will be of interest, but I too do maths tutoring - in the UK. I spent ages looking for a really good VC system a couple of years before covid as a means of covering sessions during bad weather and holidays.
I looked at all the offerings - I can't even recall the various options - but I looked in depth at about 7 providers and software settling on BigBlueButton about 18 months before Covid hit. I tell you this as background for the following ...
Nothing but nothing comes close to BBB for educational use, and every time I have to use Zoom I hate it - it is awful. How it got so popular is beyond me but there it is.
BigBlueButton is REALLY not a good idea for self install if you are not strongly technically inclined. I spent 20 years in the IT industry before going back to my maths roots - and it was never an easy thing to install. Worse still is that upgrading cane be a pain too. Its not the base install - it is getting a reliable working Turn server that snafu'd me very time. Then there is the time required to keep up-to-date with all the upgrades, improvements etc - and with the whole increased issues surrounding security issues these days that has become almost a full time distraction from tutoring.
About 2 years ago I started using HigherEdLab.com to provide the BigBlueButton service. I can''t recommend them enough. I literally had to make one change to my working BigBlueButton installation to link my existing frontend to their servers - it just worked. Since then I have returned my server to my physical control - I just prefer to have everything in my physical control - but I still use HigherEdLab.com as a support contractor.
They now manage any upgrade processes and as part of that agreement they give me access to their Turn server. For me it is the perfect compromise.
Now Covid has pretty much passed as an issue - not one of my tutees has even requested a return to 'in person' sessions, although I suspect I have lost a couple of new prospects because I am not doing so. On the plus side I have picked up tutees from referrals from existing and past tutees from family members or friends scatters about. One is ~ a 500 mile round trip away and the other a 2 hour flight (Greece as it happens). So on balance no real losses. I am not going back to pre covid working thanks to BigBlueButton.
I am sure once you get used to BigBlueButton there is no way you would ever go back to Zoom.
As a final comment - I want to thank the BigBlueButton devs - you guys are just awesome doing this project. I tell everyone who has even the slightest interest in VC systems they should look at this ... hopefully they listen.
Why Wait? Elevate Your BigBlueButton Experience Today!
Join the revolution in virtual classrooms from BigBlueButton. Experience top-of-the-line features, adaptive branding, and 24/7 support, all on us. Dive in with a zero-risk, 2-week free trial now!
Questions? We have answers
What sets your hosting service apart from others?
Our service not only provides reliable BigBlueButton hosting but also focuses on reducing costs, enhancing branding capabilities, and introducing innovative features like direct streaming and AI-powered tools, tailored to meet the unique needs of educators and institutions.
I'm concerned about costs. How does your pricing model work?
We understand the concern. Our pricing model is designed to be transparent and competitive, focusing on delivering value. You'll find that with the features and reliability we offer, the ROI is substantial, especially when considering the reduced need for technical staff and routine maintenance.
Do you offer any AI-powered features?
Yes, we do! Our platform provides AI-enhanced tools including quiz creation, transcription services, and translation capabilities to enhance the online learning experience.
Will I be able to stream my classes to YouTube?
Absolutely! Our service offers seamless integration that allows you to stream your classes directly to platforms like YouTube and Facebook, widening your audience reach.
How does your service handle video recordings?
We automatically convert your class recordings to MP4 format, making it easier for you to share, store, or upload them to other platforms.
Can I customize the interface to match my institution's branding?
Definitely! We believe in letting institutions maintain their unique identity. Our platform provides user-friendly tools and support to help you customize the interface to align with your branding guidelines.
How do you ensure the technical stability of the platform?
Our team of experts constantly monitors the platform, ensuring that it's up-to-date with patches, optimized for performance, and free from disruptions, especially during peak times.
Is there a trial period or demo available?
Yes, we offer a 2-Week free trial for new users to explore our features. Please click here to create your account and start your trial. No credit card needed. 
What kind of support can I expect if I run into issues?
We pride ourselves on offering 24/7 customer support. Our dedicated team is always available to assist you with any technical issues, questions, or concerns you might have.
24/7 Award Winning Support
Our dedication doesn't sleep. Reach out any time, any day, and experience the gold standard in customer service. We've earned our awards, and we aim to keep them by serving you.
30 Day Money Back Guarantee
Experience our premium BigBlueButton hosting commitment. If it doesn't meet your expectations in the first month, claim your money back. It's our promise of trust.
2 Weeks of Free Trial
Enjoy a 40% reduction in your hosting expenses compared to AWS, Digital Ocean, and other hosting providers, enabling you to invest more in your core business. Embrace a 100% uptime, experts-managed online classroom experience today.